iPhone App
Scott David is an award-winning Casting Director working in film, television and theater in Los Angeles.
Scott's iPhone App is specifically designed to help Actors improve their Audition experience as well as their chances as an Audio Visual Pocket Coach that they can check in with at each audition.
Scott David has been casting professionally and teaching casting workshops since 1996 and has recorded a wealth of knowledge for actors on the App.
---
iPhone App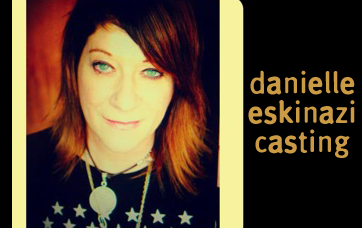 Danielle Eskinazi is an award-winning casting director with an eye for talent and a sixth sense when it comes to spotting substance beneath the surface. With over two decades casting films, television, theater, and commercials, Danielle has cast such known talent as David Bowie, Rosanna Arquette, and Woody Harrelson, while also launching the careers of now-successful actors including Hank Azaria and Milla Jovovich. She is highly respected in the business for her creativity, integrity, and ability to draw out audition-nailing performances.
After several years of casting films, Danielle dove into the fast paced world of commercials. Today Danielle Eskinazi Casting has cast over 3,000 national and regional spots and is known for finding edgy, interesting, and talented actors to suit her directors¹ and clients' needs.
Dec. 20, 2012: Stoked to announce that the Danielle Eskinazi Casting iPhone App is up on the App Store on iTunes. Very handy for Commercial Auditions.
June 6, 2012: We are pleased to announce that the Scott David Casting iPhone App has been approved by Apple on the App Store.
We are currently fixing a couple of minor issues and will be announcing the launch of the App shortly.
Subscribe below to get notified as soon as this App and others become available.